...Illeana Douglas (born Illeana Hesselberg on July 25, 1965), the granddaughter of the two-time Academy Award-winning actor Melvyn Douglas. Since 2015, she has served as the host of TCM Spotlight: Trailblazing Women -- Turner Classic Movies' special October series on the contributions of women in film.
Illeana Douglas at the 2012 TCM Classic Film Festival KATY WINN / The Associated Press
Douglas appeared in the 1989 anthology film "New York Stories" with Rosanna Arquette and Steve Buscemi. Their segment, titled "Life Lessons," was directed by Martin Scorsese -- Douglas' love interest from 1988 to 1997. The two other segments were filmed by Francis Ford Coppola and Woody Allen.
In Scorsese's "Goodfellas" (1990), Lorraine Bracco and Douglas played women who loved wiseguys in the drama based on the experiences of a mobster-turned-informant named Henry Hill (1943-2012).
Scorsese's 1992 remake of the 1962 thriller "Cape Fear" featured Douglas as a law clerk seduced and beaten by ex-con Max Cady (Robert De Niro) because of her connection to an attorney (Nick Nolte) despised by Cady. Douglas took a beating in real life during the two days the scenes were shot.
In "Alive" (1993) -- based on the true story of a Uruguayan rugby team whose plane crashed in the Andes Mountains in 1972 -- Douglas played the only female survivor of the mishap. Directed by Frank Marshall, a frequent Steven Spielberg collaborator, the movie's scenes were filmed in British Columbia in minus-30 degree temperatures.
In director Gus Van Sant's 1995 comedy/drama "To Die For," Nicole Kidman played an aspiring TV news anchor who became involved with a high school student (Joaquin Phoenix) -- and persuaded him and his friends to murder her husband (Matt Dillon). Douglas played Janice Maretto, the sister of Dillon's character as well as an ice-skating enthusiast who practiced on a frozen lake.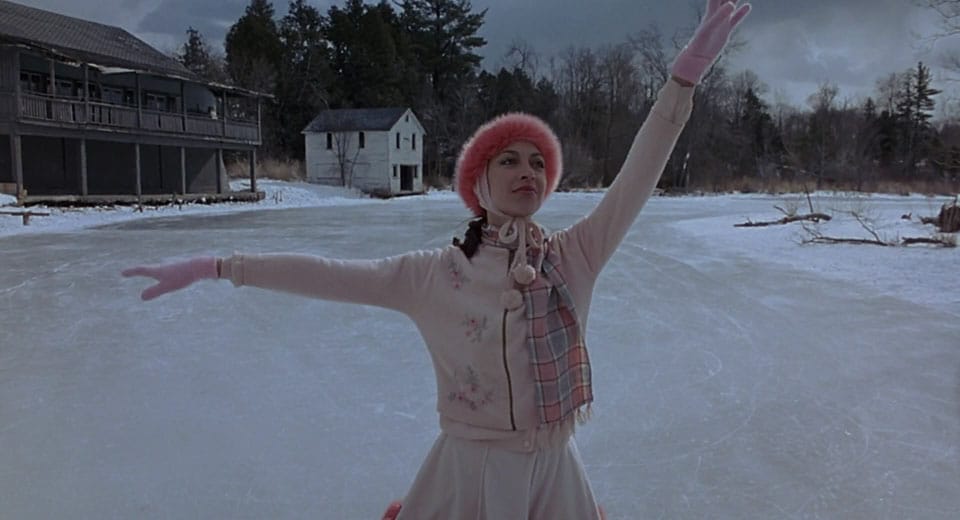 Douglas' favorite movie role was as a Carole King-like singer-songwriter of the 1960s and early 1970s in "Grace of My Heart" (1996). The film was directed by Allison Anders and featured songs by Burt Bacharach, Elvis Costello, Joni Mitchell and Gerry Goffin, King's early collaborator and ex-husband. Douglas' vocals were provided by the actress-singer Kristen Vigard.
Douglas co-starred with Jennifer Aniston in the 1997 romantic comedy "Picture Perfect," which was Aniston's first leading role in a film since she attained stardom on the NBC hit sitcom "Friends."
In Terry Zwigoff's 2001 black comedy "Ghost World" -- based on the comic book by Daniel Clowes -- Douglas appeared as Roberta Allsworth, a performance artist turned high school art teacher. The film starred Thora Birch and Scarlett Johansson as high schoolers Enid and Rebecca, respectively.
Douglas received a 2002 Primetime Emmy Award nomination for her work in two episodes of HBO's acclaimed series "Six Feet Under." She was nominated as Outstanding Guest Actress in a Drama Series for her stint as a newly hired funeral home embalmer.
Douglas portrayed the fashion writer and icon Diana Vreeland (1903-1989) in the 2006 biopic "Factory Girl," which starred Sienna Miller as Edie Sedgwick -- Andy Warhoil's protégée during his days as a filmmaker. Warhol was portrayed in the film by Guy Pearce.