I can remember watching *Tarzan and the Amazons* with great anticipation. Maybe it was that I was only 11 and kept hearing the word Amazon crop up in conversations having to do with my height. Maybe it was that I so enjoyed all the Tarzan movies, and Edgar Rice Burroughs' stories and novels.
But I do remember being spellbound by Maria Ouspenskaya and waiting for her to pronounce that all would be spared. (I am watching her right now.) She looked so Egyptian in her frock and headdress, but ultimately superior to all she surveyed. I can remember sitting in front of the massive television set, wanted to wear leopard skins, carry a spear, and organize all those gold bracelets on my arms for dramatic effect.
And everytime Johnny Sheffield would be in trouble, it would make me tear up. He was so cute and adorable. How could anything evil befall such an unpretentious lad?
But the highlight of all this Saturday devotion occurred in 1962 when I met Johnny Weissmuller in New Orleans. He was elegantly decked out in his Jungle Jim attire, a leopard-skin accent on his wide-brimmed hat, and was shaking hands, visiting with children, and signing autographs. I remember him taking out the huge, shiny knife and telling us that even thought it was pretty and shiny, that we should never use a knife like this unless our parents were with us because it was so dangerous. He was kind to the children and adults who had come to pay homage to one of our favorite screen heroes, and he was smiling and laughing. That's how I will always remember him!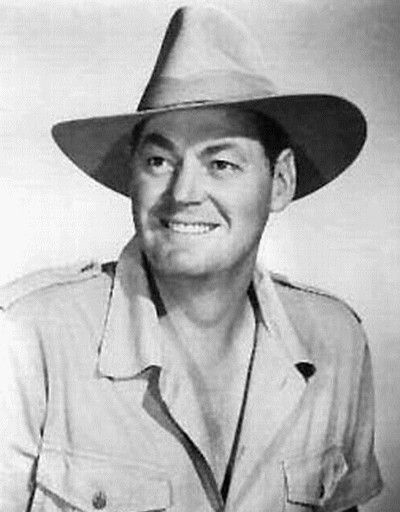 I am thoroughly enjoying this Saturday's TCM lineup. Maybe a classic Tarzan film will be on the schedule at the next TCM Film Festival!