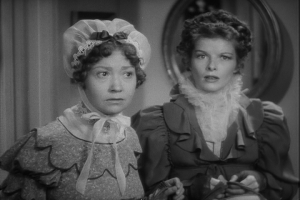 Susan: Phoebe, if a herring and a half costs three hey-pence, how many for eleven pence?
Phoebe: Eleven.
Susan: William Smith says it's fifteen and he's such a big boy. Do you think I ought to contradict him? May I suggest that there are differences of opinion about it? One can't be really sure, Phoebe.
Phoebe: It is eleven. I once worked it out with real herrings.
Quality Street (1937)